Welcome to Reliable Golf Course Supplies!
Worldwide source for golf course equipment and driving range products you can find nowhere else. We have met the needs of hundreds of golf courses, golf schools and golf tournaments for over 25 years.
Golf course superintendents, golf school professionals, golf club managers, driving range operators ... this website is for you!
Featured Items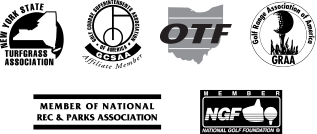 © 2013 Reliable Racing Supply, Inc.
643 Upper Glen Street - Queensbury, NY 12804
Phone: 800-223-4448/518-793-5677
Fax: 800-585-4443/518-793-6491
customerservice@reliableracing.com

HOURS OF OPERATION
Phone Orders: Mon-Fri 8am - 4pm EST
Customer Service: Mon-Fri 8am - 4pm EST
Tech Support: Mon-Fri 9am - 4pm EST

© 2018 Reliable Racing Supply, Inc.
643 Upper Glen Street - Queensbury, NY 12804
Phone: 800-274-6815/518-793-5677 - Fax: 800-585-4443/518-793-6491
golfservice@reliableracing.com